Mental toughness is more important in self-defense than in sports. The price of "freezing up" is much higher outside the competitive arena than inside it.
Here are two questions from martial artists on mental toughness training and the answer from Dariusz Nowicki, author of Gold Medal Mental Workout for Combat Sports.
First question: I am seeking a way to help people have more faith in their martial arts when it comes to applying them to self-defense situations. I am curious about mental toughness training. Can it be applied to real life self-defense situations or is it only for sports?
Second question: I read your testimonials and found them encouraging. However, I am curious as to whether or not you provide the same mental training for streetfighting. In my time I've heard from friends and read in magazines how martial artists "freeze up" when actually confronted with a real-life threat.
Mr. Nowicki, the author of Gold Medal Mental Workout for Combat Sports and the chief coordinator of psychological preparation for all Polish Olympic teams training for the Sydney Olympics in 2000, answers:
What you will achieve with Gold Medal Mental Workout depends on what goal you set for yourself. The exercises of Gold Medal Mental Workout for Combat Sports can be adapted to any goal.
Even though Gold Medal Mental Workout for Combat Sports is designed for sports, the mental abilities you can develop using it are the same as those needed in self-defense. These abilities are: self-assurance, concentration, and skills of relaxing and of mobilizing energy.
It is enough to substitute for images of sports competition your images of self-defense in the mental exercises of Gold Medal Mental Workout for Combat Sports to prepare yourself for the unexpected situations of self-defense.
"Freezing up" may be caused by learning unrealistic techniques and by irrational training. Learning usable self-defense skills is covered in the Self-Defense Tip # 14, Selecting a self-defense system.
Self-defense tip by Dariusz Nowicki, the top East European sports psychologist, and the author of Gold Medal Mental Workout for Combat Sports.

Self-Defense Moves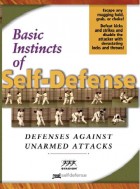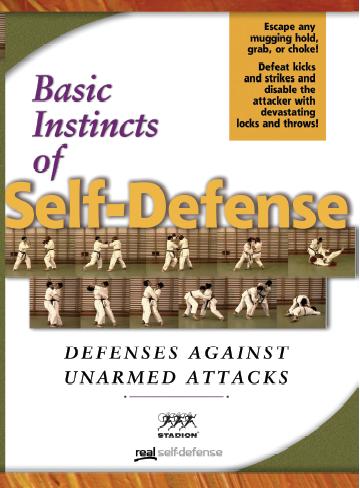 For your defense moves to work under stress they must be based on your natural, instinctive reactions, require little strength and limited range of motion, and be proven in fighting experience.
To learn how your natural reactions can instantly defeat any unarmed attack, see the video Basic Instincts of Self-Defense.
Defend Against Weapons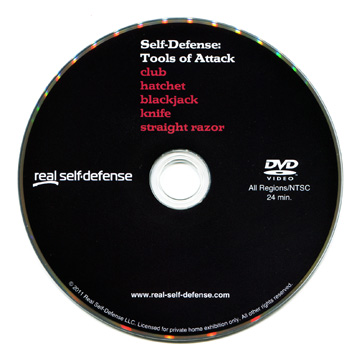 To defend against weapons you have to know how they are used. Also—every stick has two ends … the weapon of attack may become a weapon of defense in your hand …
To learn how the typical street weapons (club, knife, razor) are used by an experienced streetfighter and how to practice with them, see the video Self-Defense: Tools of attack—Club, Hatchet, Blackjack, Knife, Straight Razor.
Mental Toughness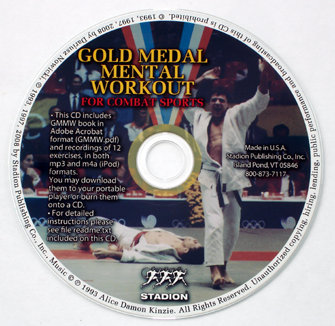 Staying cool under pressure is more important for self-defense than being physically fit and technically skilled. If you can't control your mind what can you control?
To learn mental techniques that let you calmly face any threat and act rationally in the heat of a fight, click here.
For a complete list of our products, click here.