Originally I planned to post now the second part of the self-defense tip on physical conditioning for mental toughness in self-defense. Yesterday, however, I received a testimonial for the Unbreakable® Umbrella from a self-defense instructor and a little movie demo from his self-defense school and decided to post it here. Here is the testimonial, in the instructor's ad for his school in Germany: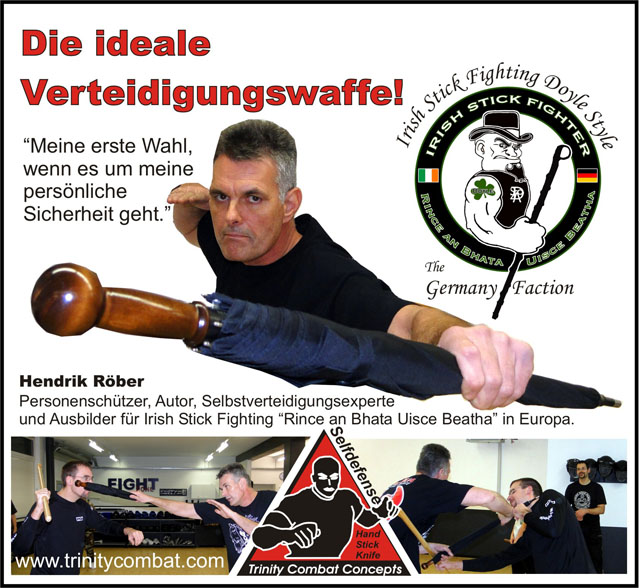 "The ideal defense weapon! My first choice when it comes to my personal safety."—Hendrik-Röber, Authorized instructor of Irish Stick Fighting Doyle Style, Albstadt, Germany, www.trinitycombat.com
The movie demo shows self-defense without weapons and with weapons, including stick-fighting with the Unbreakable® Umbrella, as well as conditioning drills for self-defense. Pay attention to the conditioning drills because I will refer to them when continuing the subject of conditioning for mental toughness in self-defense that I begun in the previous self-defense tip. Here is the movie:
Article by Thomas Kurz, co-author of Basic Instincts of Self-Defense and author of Science of Sports Training, Stretching Scientifically, and Flexibility Express.

For a complete list of our products, click here.