Glancing through the recent issue of Black Belt magazine, which I get free because I run my ads in it sometimes, I stumbled upon a write-up of a "tactical pen." There are several such "tactical" pens from various companies, priced from under $20.00 to $250.00. This one costs $100.00. Here it is:
Look at its nice colors, then look at the movie below (from Self-Defense Tip 47).

Pumpkin vs. Pencil and Credit Card
I don't show in this video the suitable fight-ending targets for such everyday objects as pencils, pens, or chopsticks. This is because this demo is not for people "born yesterday," and who needs such idiots to learn those things….
Now tell me what is more certain to stop an attacker: an ordinary pencil or the tactical pen? If you were not born yesterday, you will know that with writing utensils or similarly shaped everyday objects, it depends mainly on the grip you use (see the video), not so much whether the object is made of wood, or metal, or a composite.
Tell me another thing: What will get you in more trouble if you defend yourself using either of those writing implements in self-defense? What is more likely to cost you jail time: a tactical pen or an ordinary pencil? You don't know? Ask a good lawyer. And let me tell you that having "tactical" in the product's name will make things look really bad for you in the eyes of the law.
Self-defense tip from Thomas Kurz, co-author of Basic Instincts of Self-Defense and author of Science of Sports Training, Stretching Scientifically, and Flexibility Express.

Self-Defense Moves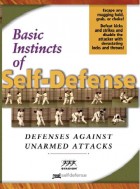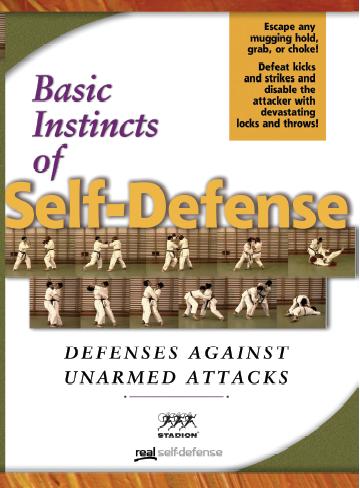 For your defense moves to work under stress they must be based on your natural, instinctive reactions, require little strength and limited range of motion, and be proven in fighting experience.
To learn how your natural reactions can instantly defeat any unarmed attack, see the video Basic Instincts of Self-Defense.
Defend Against Weapons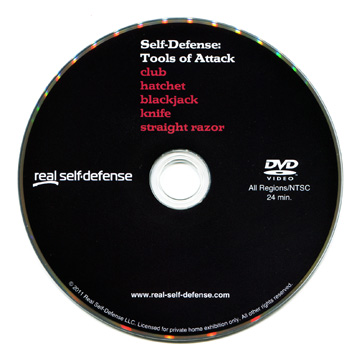 To defend against weapons you have to know how they are used. Also—every stick has two ends … the weapon of attack may become a weapon of defense in your hand …
To learn how the typical street weapons (club, knife, razor) are used by an experienced streetfighter and how to practice with them, see the video Self-Defense: Tools of attack—Club, Hatchet, Blackjack, Knife, Straight Razor.
Mental Toughness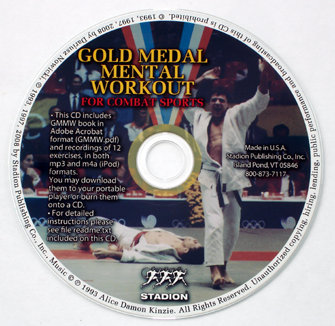 Staying cool under pressure is more important for self-defense than being physically fit and technically skilled. If you can't control your mind what can you control?
To learn mental techniques that let you calmly face any threat and act rationally in the heat of a fight, click here.
For a complete list of our products, click here.